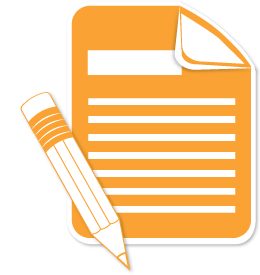 Owning a website is no field of dreams. If you build it they will not come. The internet is bigger than any corn field in a classic baseball movie.
Website visitors are people … not droids that wake up saying, "Oh, I bet that one business has a new website today, I should go check it out!"
You have to actively promote your website and encourage people to visit your website not just once, but give them a reason to come back a second, third, fourth and fifth time.
The best way to drive traffic is through promoting your content. How do you promote your content, you ask?  There are three easy ways …
1. Search – Search and content go together like peanut butter and jelly. You first start by writing content that your target customer wants and needs. Don't make it complicated …  create blog posts that answer common questions. You will find that your content is naturally filled with keywords that your target customer is searching for. With a well built website added into the mix you can easily see your search rankings improve and your traffic increase.
2. Social Media – Social Media is another great way to attract new visitors. You can promote your website content on Facebook, LinkedIn, Pinterest, Twitter, etc. This is not only a great way to attract visitors, it is also instant feedback to the quality of your content. Sometimes you will find that you get no likes … while that is a bummer, you can quickly analyze what is missing the mark in your content, then learn and improve your next piece of content.
3. Email – Offering a subscription to your content is a surefire way to increase traffic and drive more leads. We've mentioned this before, but Mailchimp offers a RSS to email feature which automatically emails out your most recent blog post to your subscribers at a set time and day each week. Gotta love easy!
The bottom line is … you have to tell people about your "field of dreams" before they will come! The good thing is, it's free … it just takes a little time and direction. Sign up below for more easy to implement tips …